A lot of the pages were written when little information or documentation was available.
Below is a simple updated time line that reflects the information and documents available so far, mid 2022.
Esar Met is still in prison in Utah with no representation and no interest by the District Attorney, Sim Gill, to review the case as an election approaches.
https://www.youtube.com/watch?v=BscDaVZy_bs 
Basic Time Line
~
Early 2007 / Thailand
Esar Met is at Mae La refugee camp when his part of the camp is raided by Thai authorities.
People at the camp had been giving foreign media information about the mistreatment of Rohingya and the rationale for the raid was to reduce that. The Rohingya are considered one of the most persecuted ethnic minorities in the world.
Although the rationale given was plausible, a more likely explanation was simply that the authorities saw an opportunity to steal. They took any electronics the refugees had, mobile phones, cameras, computers etc. Stealing raids by authorities are common in many refugee camps, but this 2007 raid was extensive and more reported than most, because of the Rohingya issue.
People at the camp would also receive arbitrary beatings from authorities, and be forced to pay bribes for trivial things.
~
February 14, 2008 Thai/Burma Border
Sha Lah Phan was assassinated at his home, about 30 miles from Mae La. About two weeks later Esar Met left Mae La and moved in with the four roommates.
The victim's family and the roommates, are all of Karen ethnicity.
https://en.wikipedia.org/wiki/Karen_people 
https://en.wikipedia.org/wiki/Padoh_Mahn_Sha_Lah_Phan 
https://en.wikipedia.org/wiki/Karen_National_Union 
https://www.amnesty.org/en/latest/news/2008/05/myanmar-constitutional-referendum-flouts-human-rights-20080509/ 
~
Week ending March 30, 2008 Utah
Esar Met's uncle calls and asks him to fix a bicycle for him. Esar gets a bike tire repair kit with his friend.
https://tribalcash.org/images/mp3/clip384.mp3 
https://tribalcash.org/images/mp3/clip897.mp3 
https://pastebin.com/qZcK69HH 
~
March 31 2008
Hser Ner Moo, a 7 year old recent Burmese immigrant girl disappeared. She was last seen reliably between 1pm and 215 pm according to police and media.
https://archive.sltrib.com/article.php?id=57939886&itype=CMSID
There is conflicting evidence on when she was last seen, discussed on other pages.
Esar Met left apartment #472 between 7am and 239 pm. with the bicycle repair kit in his pocket. The four roommates of Esar Met left the apartment in the morning and returned at different times. There are slight discrepancies in the returning times they first told police and the times they testified to at trial. There may be time card issues as well, i.e., there are reasons to suspect that their timecards are not accurate. The two older roommates worked at Deseret Industries, a thrift shop, with the father and two older brothers of the victim. A news report during the search contained an interview which pretty reliably puts one of those people at the apartment complex around 130 pm.
Late afternoon and early evening, both parents of Hser Ner Moo knock on apartment #472, and several other apartments, asking if anybody has seen her.
Early evening police are called and Officer Matthew Jewkes responds. His narrative of the incident is one and a half pages and does not mesh well with the narratives of several other officers. He dies in 2010 so he did not testify at either the preliminary hearing nor at the trial.
~
April 1, 2008
A door to door search is done which ends around 4am April 1. According to a report by Detective C Francis by the end of that first search the only unsearched apartment was #472. See first image at bottom of page.
A number of FBI agents were present at this time, including special agent Pickens who interviewed the mother and brother of the victim. That interview was assisted by a translator, and recorded.
Later in the day a local attorney, Paul Vandyke, contacted police and said he would be present when the father was interviewed. Special Agent Pickens observed the interview which was videotaped.
Around 7pm four FBI agents knocked on the door of #472 for "5 to 10 minutes", including hitting the door with metal flashlights and shining lights in. Eventually the door was opened by one of the roommates, and the fbi agents asked if they could search the apartment.
Almost every aspect of the search has contradictory information in official reports, but according to the FBI agents, while they were searching, but before the body was found, one of the roommates said he would get the phone number of the fifth roommate, Esar Met. He calls and says the police want to talk to him and will be over shortly. He does not ever clearly explain why he thinks the fbi will want to talk to Esar Met before the body is found.
The roommate calls the number and gets the address. Esar Met was at the dinner table at his uncle's house and gave the phone to his aunt who said they would wait there for the police.
There are indications that the FBI already knew Esar Met lived in that apartment, and they knew where he was before the call.
The 'search that found the body' appears to have been a ruse to find the body during a search which would appear to be under the control of SSLPD but was actually entirely an fbi project. Police had photos and biographical information on all the residents of the complex, and the first time this appears in police records is when the roommates are asked to confirm the identity of Esar Met.
When police arrive at the uncle's house they kick down the door and tell the media Esar Met tried to flee. That story is included in the charging document as well. Later police admitted that was not true. Initially all the Burmese witnesses were terrorized into cooperating with police untruths and telling the police whatever they thought the police wanted to hear, but as they got more information they began speaking about what happened, and contradicting police. The "Esar Met fleeing" story crumbled at the preliminary hearing. Police tried to create a new story about somebody else fleeing who they confused with Esar Met. The final version by police is still full of holes though.
~
April 2, 2008
Around 3am the roommates are interviewed by FBI agents with local detectives and translators present. Although the roommates stories contain numerous contradictions, the FBI agents convince the local police that the roommates were not involved, and they are released. Based on its earlier investigating, while the girl was missing, the FBI concluded that Esar Met had killed the girl and fled. Despite all the evidence that started appearing, including problematic statements by the roommates, once the FBI had gotten a coerced Reid Technique confession from Esar Met they felt compelled to continue with him as the supposed killer.
Around 4am Esar Met is interviewed by fbi special agent Jeff Ross. Detective Sutera is present and occasionally speaks, but most of the interview is done by the FBI agent. Mysteriously, a friend of the same roommates is used as a translator.
In 2013 the public was told that the translator who helped get the confession 5+ years earlier was 'a passerby' who knew the family.
https://www.deseret.com/2013/12/11/20531269/passerby-was-mistakenly-used-as-translator-in-esar-met-murder-case 
In fact he was a friend of the roommates, and during the interview refers to roommate #1, the apparent killer, using a colloquial nickname "Christian Priest" that none of the authorities knew and would not have been used by anybody in the previous interviews.
The translator also appears to know more details about the crime than anybody else, notably that the body was kicked, and how it was kicked.
The translator also confuses the word "bed" with the word "bag" in a strange way. Hser Ner Moo seems to have had a bag with her that is only briefly mentioned elsewhere, and was not recovered with the body. Previously in the interview Esar Met had mentioned she had a bag, probably a school bag, on a previous visit, but the translator's error involved mistranslating the FBI agent's question about Esar Met's bed. Line 292 at https://pastebin.com/qZcK69HH Whoever tried to move the body probably disposed of that bag. Questions to the father at trial refer to the girl getting upset in the morning, and packing a bag to visit her aunt and uncle.
The translator was probably not involved in the murder. The forensic evidence points strongly to one of the roommates. But the translator does know details that could only have come from somebody who was there.
Esar Met initially denies involvement, and even knowing about the murder, and says he went to his uncle's to fix a bicycle and see family. The aunt and uncle confirmed Esar Met's version later at trial.
The confession uses the Reid Technique, which is known to frequently produce false confessions, and eventually Esar Met 'confesses'. The detective present told another officer that he and the FBI agent had gotten "somewhat of a confession", but the 'confession' is wildly inaccurate about crime details and shows he had no idea what happened until the FBI agent started feeding him details
For several years both defense and prosecution worked to keep the confession video and transcript secret from everybody, including the judge. When a trial became likely they let her listen to it so she would understand their problem. Until the judge reads the transcript she won't understand why the 'confession' cannot be made public at trial.
https://tribalcash.org/images/mp3/clip97.mp3 
Once the judge has listened to the confession and realizes it would discredit a lot of the law enforcers involved if it were discussed in court, she makes another decision.
https://tribalcash.org/images/mp3/clip1509.mp3 
~
Over the next several months DNA tests were done of the crime scene which showed that there were several place where the blood of the victim was mixed with the blood of one of the roommates.
As more evidence was analyzed it became clear to more and more people in law enforcement that they had arrested the wrong person.
Initial DNA reports made it clear that roommate #1 had his blood mixed with Hser Ner Moo's blood in several stains. One of these stains the prosecutor tried to attribute to roommate #1 spitting betel nut juice in a spot where blood would later be deposited. But another blood stain with a mix of roommate #1 and Hser Ner Moo had a high concentration of roommate #1's DNA, such that both DNA profiles could be called 'major'.
The prosecution solved this by working with the Utah State Crime Lab and others to generate a new series of reports which simply ignored roommate #1's DNA and said "Esar Met could not be excluded" even though he was definitively excluded as being the contributor to any of the blood at the crime scene.
~
May 2010
The public is told Esar Met will plead guilty, but once he is at the court he starts yelling, in his language, that he is not guilty.
https://www.ksl.com/article/10868411/outburst-halts-hearing-for-man-accused-of-girls-murder 
The judge 'excuses' Esar Met from future hearings, and gives the defense lawyer more time to get a guilty plea.
The judge and defense lawyers considered the hearing closed, and did not know that a translator would tell media what Esar Met had yelled.
~
November 2, 2010
Sim Gill is elected, and now has responsibility for cleaning up the case.
https://www.deseret.com/2010/11/3/20150506/sim-gill-ousts-miller-in-salt-lake-county-district-attorney-race 
~
November 5, 2010
Matthew Jewkes, the initial responding officer, passes away.
https://www.legacy.com/us/obituaries/deseretnews/name/matthew-jewkes-obituary?id=27337677 
~
January 2011
A preliminary hearing is scheduled for June 2012. Both defense and prosecution know that the forensic evidence points to one of the roommates, but it would be politically difficult to announce to the public that they had been holding the wrong person in jail.
Although scheduled for June, the hearing would not actually take place until November 2012.
During this interim the judge and lawyers on both side spoke during hearings in camouflaged language about arranging a guilty plea, which would prevent evidence details from becoming public.
Another option they discussed was a bench trial which would also keep the evidence from becoming public.
https://archive.sltrib.com/article.php?id=51159255&itype=cmsid 
All audio recordings prior to this point were destroyed by the court, according to the court reporter, because of 'retention rules', and are not available for scrutiny.
~
November 2012
A preliminary hearing is held and it is decided there will be a trial.
https://www.ksl.com/article/22985680/esar-met-will-trial-for-murder-in-2008-killing-of-7-year-old-neighbor 
Danielle Willard is shot by Salt Lake City police
https://www.kuer.org/public-safety/2013-08-08/west-valley-city-police-officers-not-justified-in-shooting-death-of-danielle-willard 
https://www.kuer.org/public-safety/2015-06-04/west-valley-city-police-officer-who-shot-danielle-willard-may-get-his-job-back 
https://www.utahcriminallaw.net/in-the-danielle-willard-case-mysterious-fire-claims-video-surveillance-of-the-shooting/ 
Judge Barrett issues a gag order in the Esar Met case.
https://archive.sltrib.com/article.php?id=55243318&itype=cmsid 
~
2012/2013 
Another series of ethnic clashes kills many people in Burma.
"The initial clashes were sparked by the rape and murder of a young Buddhist woman, allegedly by three Muslim men, and then the mob slaughter of 10 Muslim pilgrims on a bus in retaliation."
https://world.time.com/2013/04/23/burma-accused-of-ethnic-cleansing-for-rohingya-violence/ 
July 2013 The director of Sorenson gets a job as Director of Forensic Biology in Manhattan, and in 2014 will be put in charge of all the lab testing.
https://www.linkedin.com/in/timkupferschmid/ 
~
January 2014
Esar Met goes on trial in Salt Lake City, Utah, U.S.
https://www.ksl.com/article/28304337/evidence-findings-from-scene-described-at-esar-met-trial 
The "Audio List" page has selected audio from the trial, and more will be added.
~
2014 
July "False rape accusations spark ethnic violence in Myanmar"
https://www.straitstimes.com/asia/se-asia/false-rape-claim-behind-latest-religious-clashes-myanmar-state-media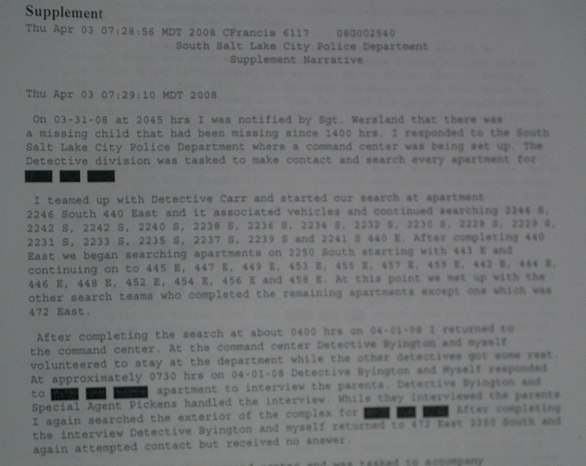 https://www.youtube.com/watch?v=T1EH4FppOHI 
The Burmese military has repeatedly been accused of raping large numbers of girls and women from certain ethnicities in order to demoralize those groups.
https://www.theguardian.com/global-development/2014/nov/25/burma-army-rape-ethnic-minorities 
https://www.asianage.com/world/south-asia/251116/they-raped-us-one-by-one-says-rohingya-woman-who-fled-myanmar.html 
After a major rape campaign, aid groups would try to minimize the number of abandoned babies.
https://www.thenewhumanitarian.org/feature/2018/04/16/nine-months-race-against-time-find-pregnant-rohingya-rape-survivors 
November The Manhattan DA announces an initiative which, strangely, addresses rape kit backlogs in other jurisdictions.
https://www.reuters.com/article/new-york-sexcrimes/manhattan-da-announces-35-mln-funding-for-rape-kit-backlog-idUSL6N0T26SS20141112 
A 2015 article https://www.nytimes.com/2015/09/11/nyregion/city-prosecutor-using-millions-seized-from-banks-for-rape-kit-testing.html 
~
2015
In March Vice President Biden announces a rape kit initiative.
https://www.police1.com/police-products/investigation/dna-forensics/articles/vice-president-biden-touts-funding-for-rape-kit-testing-me4vuIYie7361lUS/ 
https://www.rainn.org/news/biden-talks-about-rape-kit-initiative 
In September Biden announces millions of dollars in grants for the program.
https://www.buzzfeednews.com/article/maryanngeorgantopoulos/millions-of-dollars-assigned-to-clear-massive-rape-kit-backl 
The two companies which helped obscure the DNA evidence in the case got preferred status in the grants.
https://www.businesswire.com/news/home/20150930005928/en/Bode-Cellmark-Forensics%C2%A0Enters-into-Service-Agreement-in-Support-of-Innovative-Programs-Dedicated-to-Processing-Sexual-Assault-Kits-Nationwide 
https://www.businesswire.com/news/home/20150911005162/en/Sorenson-Forensics-Named-Preferred-Vendor-in-79M-Initiative-To-Reduce-Rape-Kit-Backlog 
https://www.endthebacklog.org/blog/endthebacklog-news-october-2015/ 
~
2016 
An appeal is filed in behalf of Esar Met.
https://caselaw.findlaw.com/ut-supreme-court/1755558.html 
The appeal mysteriously ignores all substantive questions involving guilt, but it creates extensive protection for those involved by further muddying various evidentiary issues.
~
https://www.westsiderag.com/2022/08/08/new-york-citys-unauthorized-dna-database 
https://thecrimereport.org/2022/08/09/is-new-york-city-secretly-collecting-dna-on-innocent-residents-and-children/ 
In Progress
 https://www.globalcitizen.org/es/content/rohingya-muslim-myanmar-burma-crisis/ 
 https://www.theatlantic.com/international/archive/2017/09/rohingyas-burma/540513/
https://www.forbes.com/sites/niallmccarthy/2017/08/31/private-security-outnumbers-the-police-in-most-countries-worldwide-infographic/ 
https://www.nola.com/news/business/article_987d8a40-712f-5dee-922d-2d34e4768735.html